Barrs Yard
Barrs Yard is open 7 days a week, Mon- Sat 9-5pm.  Sunday opening 10-4pm.
Barrs Yard, Bath Road, Hungerford has, for the past 12 years, been the home of Garden Art Plus Ltd, one of the country's leading suppliers of antique and contemporary garden items.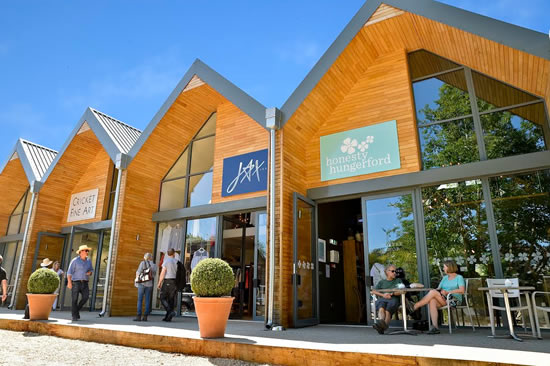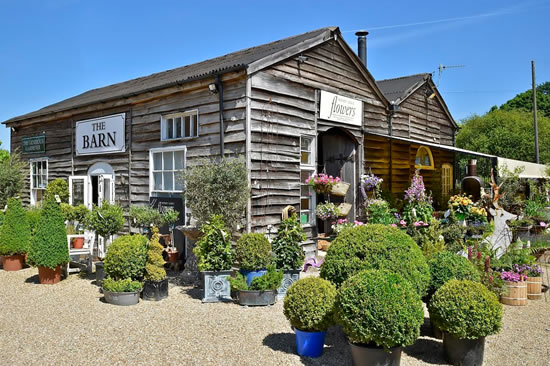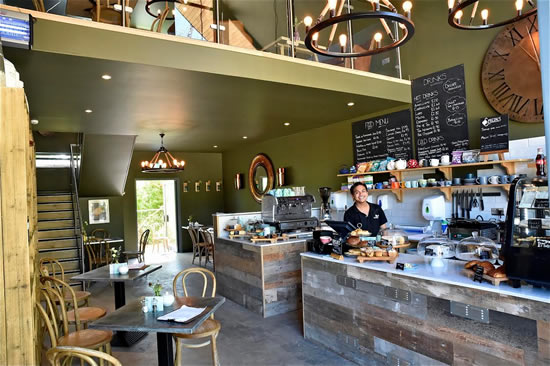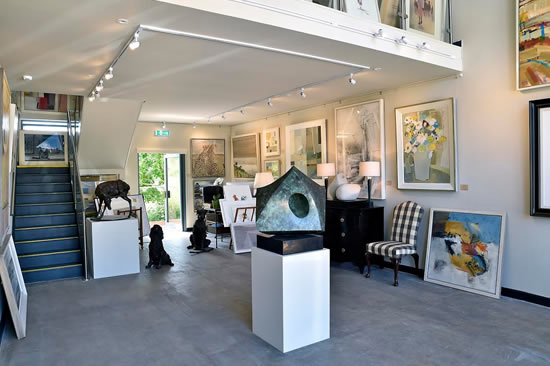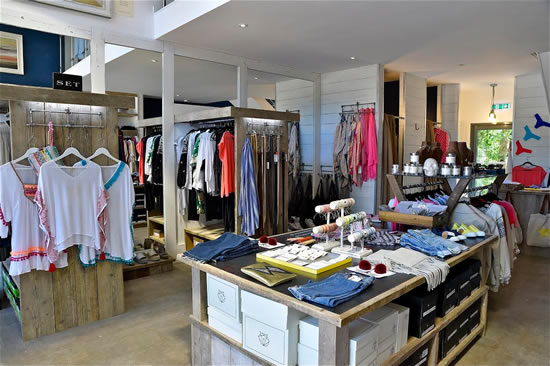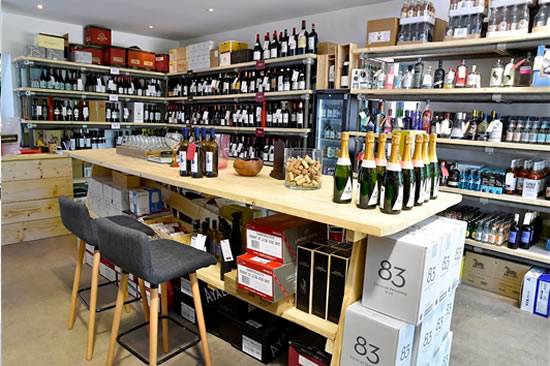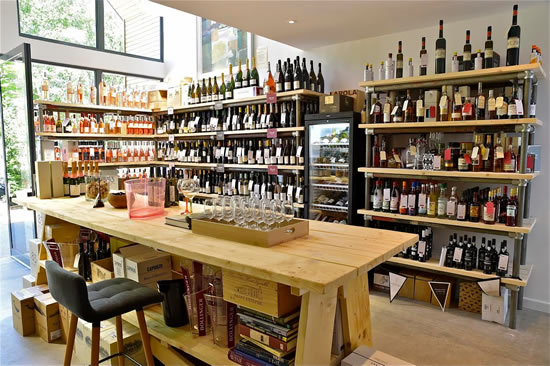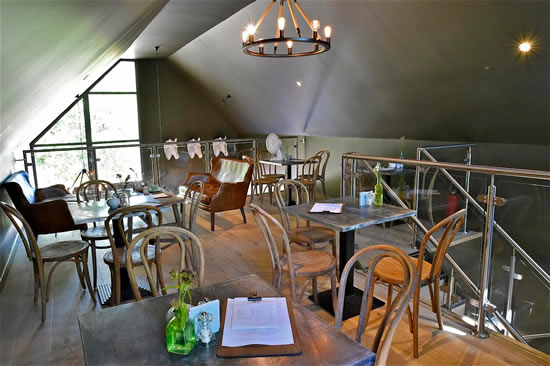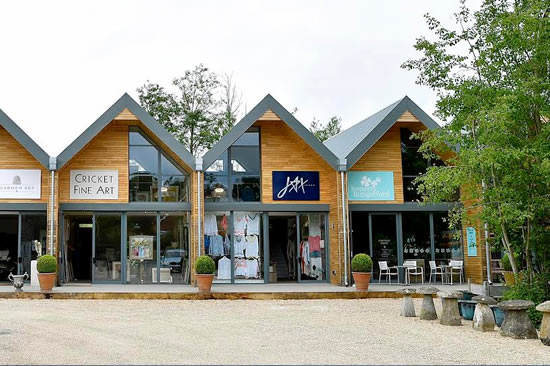 Run by husband and wife team Travers and Katie Nettleton, sthey have now opened their site to other like minded artisan businesses to create a collective group of companies supplying a range of products and services all with the same ethos of high end product quality.
The Barrs Yard Artisans Collective, brings together a number of independent businesses including a deli, wine shop, fashion boutique, gardening clothing brand and art gallery which all now reside alongside Garden Art Plus's own shop and sales yard creating a unique shopping and lifestyle destination just an hour away from London.
Travers Nettleton: "The concept behind The Barrs Yard Artisans Collective was to establish on one easily accessible site a collection of likeminded people who believe in producing the highest quality products and services and who collectively can benefit from each other and appeal to a wide variety of visitors to the yard."
Already proving to be a huge attraction for, both local and visitors from further afield, the collective businesses run a varied number of events each month ranging from wine tastings and cookery demonstrations through to art exhibitions and special sales evenings.
---
View this email in your browser

The sun keeps shining and looks like its set to continue for July so we're expecting a busy month ahead with a whole host of events and exciting offers .....
Some great new stock at Garden Art, a fabulous Bin End sale at Grapesmith, wonderful rustic planters and some great ideas for the wedding season from Wendy Lewis Flowers, a huge summer sale at Jax, new works from two celebrated artists at Cricket Fine Art, some rocking furniture at Marmalade and of course cakes, coffees and more at Honesty...

School's out for Summer- BIN END sale.   JULY 12th – 15th
This is our 'get it before it's gone' moment! In preparation for a new influx of autumn stock we need to make space on our shelves! Whether it's the last of the current vintage, or a line we can no longer get hold of, for 3 DAYS ONLY we'll have a fantastic selection of wines at BIN END prices. But ONCE THEY'RE GONE, THEY'RE GONE! These are great wines that you won't find in the supermarket or in other 'bargain basement' deals.
The best bit is, we'll have BOTTLES OPEN for you to sample, so there's no risk in taking home something you don't like (partner excluded...!)
Riesling - it's not sweet!  JULY 19th 5-8pm
Well, it can be, but that's only half the story. Forget Blue Nun and Liebfraumilch - proper Riesling wines are amongst the most diverse, complex, refreshing, and interesting found anywhere in the wine world. Revered by Sommeliers, Riesling is a grape that shows 'terroir' and place like no other and, has the ability to offer almost any flavour possible from wine – from honeysuckle, lime, and minerality in youth, to beeswax, mango and petrol in maturity (which can mean 100 years +!)  Grown from Austria to Australia, it's worth finding out why this grape continues to endure and excite wine lovers across the globe.
RECORKED!
We've just signed up to recorked.org, a cork recycling scheme that reuses and recycles corks and then donates any profits to charity. It's a brilliant initiative and one we want to support so please drop off your used, (natural), corks when you're passing and we'll send them on their way!
For more information on all the above contact Barnaby at barnaby@grapesmith.co.uk or phone him on: 01488 680933

Exciting new art arrives at Cricket in July including new works from FELICE HODGES

LADY IN A TURBAN - MEXED MEDIA - 40 X 40 CMS - £1750.00

BLUE TURK - MIXED MEDIA - 40 X 40 CMS - £1750.00

RICHARD COLSON

NORFOLK WINDMILL - OIL ON LINEN - 61 X 76.2 CMS - £3000.00

FROM THE ACCADEMIA BRIDGE, VENICE - OIL ON CANVAS - 71.1 X 91.4 CMS - £3,300.00
For further information
Email: info@cricketfinearthungerford.co.uk
Telephone: 01488 641351
Out of Hours: 07778 568367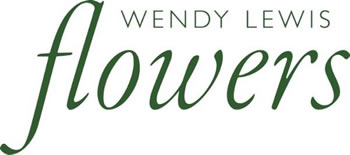 July is the perfect time to decorate the house and garden with planted pots. Wendy has found these wonderful weathered rustic pots and bowls which work so well with her Artisan style – a good range of different sizes and shapes available. It's also the beginning of the wedding season so a busy few months ahead with some wonderful ideas and arrangements on display soon!
Contact Wendy for more details at wendy@wendylewisflowers.com or phone her on 07825795340.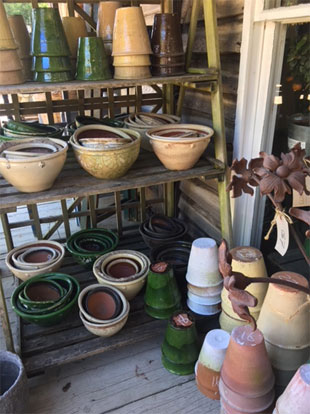 At Marmalade we use high quality chalk paint from Autentico. With a wide range of colours from subtle and traditional to bright and beautiful, Autentico chalk paint is formulated specifically for furniture and is versatile enough for a wide range of finishes and effects. We can offer furniture painting classes to individuals or small groups. For more information please contact us.
New items are regularly updated on the company's new website – www.marmaladefurniture.com  which this month includes this relaxing Ercol Rocking chair – perfect for a gentle snooze in the sunshine! £149.00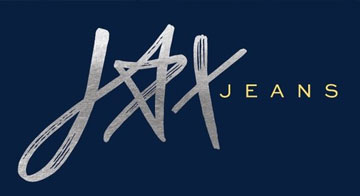 Jax Jeans have had an exciting month, the highlight of which was a fabulous write up in Berkshire Life Magazine – Move over Bond Street -and we also had a roaring success with the Pepper and Ink pop-up and their stylish homeware.
We're looking forward too many more pop-ups in the coming months – the next one being ladies' shirt company PDN London who are coming to Barrs Yard 12th-14th July with their stunning collection. All crafted from the finest Italian fabrics, sumptuous silks, crisp cotton and luxurious linens – the designs have been carefully thought out to eliminate all that we hate about shirts and create the perfect style and fit.
Over the next few months we are also looking forward to the talented milliner Jess Collett coming to showcase some of her gorgeous hats. Miranda Dunn will also be bringing her glorious faux fur coats which can be personalised to create the ultimate winter luxe accessory.
Rock the Jumpsuit will also be rocking up with her fabulous collection of jumpsuits, from daytime denim to super flattering night-time attire. Heavenly necklaces will also be back with their stunning jewellery.
Check out the events page on our website for more details or subscribe to our mailing list to be kept in the loop. Finally, our huge summer sale has started so make sure you grab a bargain whilst you can!
Happy shopping and see you all soon!
For more information about upcoming events and pop ups please visit their events page https://jaxjeans.co.uk/events


The sunshine of the past few weeks and the promise of more to come in July has meant that we've been busy and, whilst we have been restocking as quickly as we can, things seem to be moving out of the yard as soon as they come in – so, if you like the idea of some beautiful 19th century Egyptian floor tiles then our advice is too come and see us quickly they really are a rare find and are available in a variety of shapes, sizes and patterns. £120 per sq metre.

With the sun shining brightly on Barrs Yard here at Honesty we've a fabulous range of cold refreshing drinks, coffees and teas to satisfy your thirst and some yummy cakes and breads to keep you going.
This month's Bread of the Month is Focaccia -  A flavoursome Italian bread with rosemary, olive oil and sea salt -
Cake of the Month is a range of Fruit Tarts all filled with seasonal fruits.
DO YOU WANT TO KEEP RECEIVING NEWS FROM BARRS YARD?
These newsletters are our way of keeping you up-to-date with new items arriving into the yard and any special offers we may have.
The EU have decided that you now have to confirm that you would like to receive them. So, if you don't want to stay in touch then please click the unsubscribe button below.
To receive information on these and future events at Barrs Yard join our mailing list
Barrs Yard is open from 9am to 5pm, Monday to Saturday, and 10am – 4pm on Sunday.
Contact Us
Barrs Yard
Barrs Yard, Bath Road, Hungerford, Berkshire, RG17 0HE
Email : info@barrsyard.co.uk