Barrs Yard
Barrs Yard is open 7 days a week, Mon- Sat 9-5pm.  Sunday opening 10-4pm.
Barrs Yard, Bath Road, Hungerford has, for the past 12 years, been the home of Garden Art Plus Ltd, one of the country's leading suppliers of antique and contemporary garden items.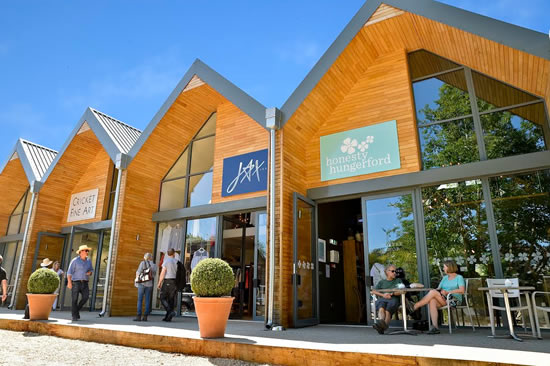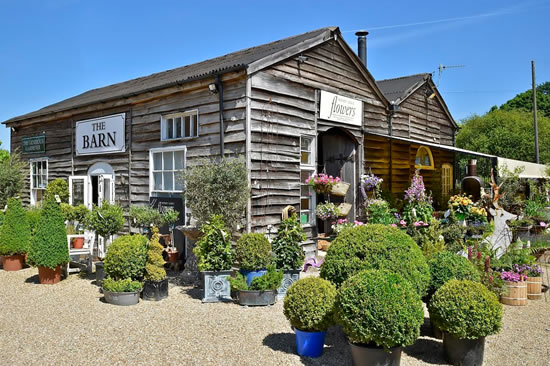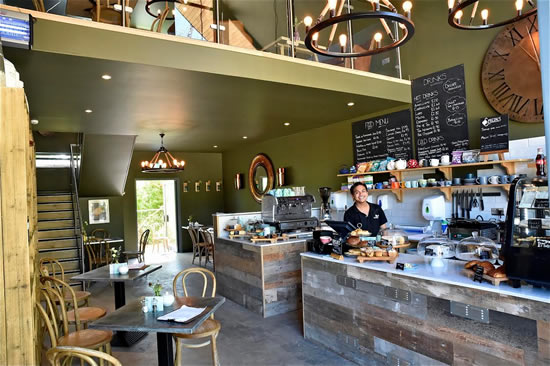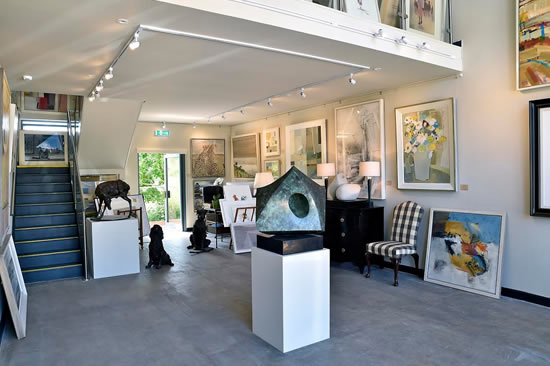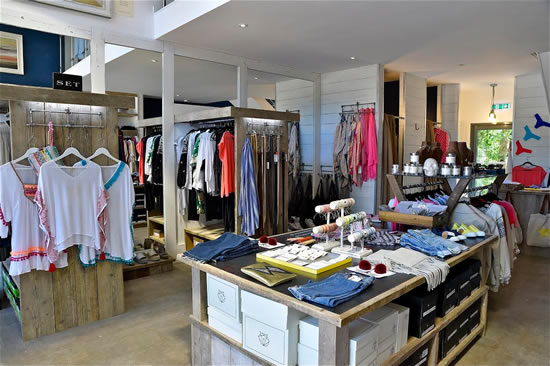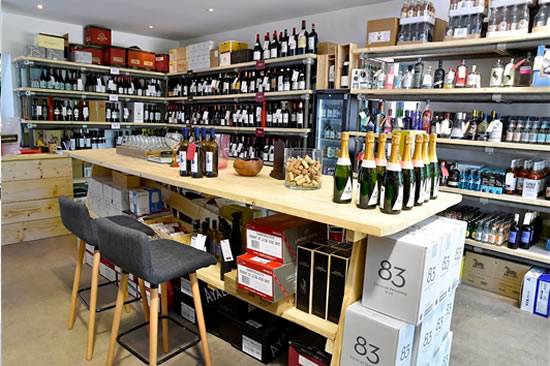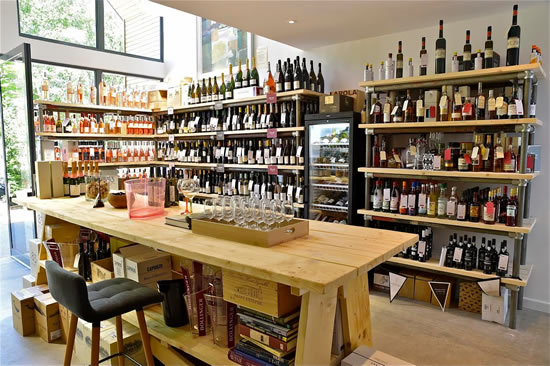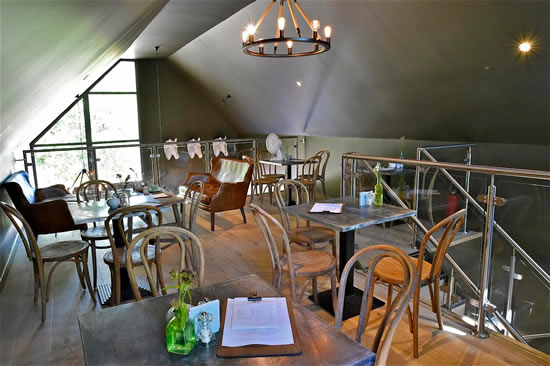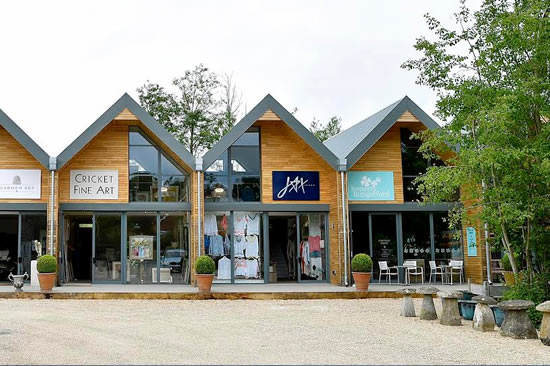 Run by husband and wife team Travers and Katie Nettleton, sthey have now opened their site to other like minded artisan businesses to create a collective group of companies supplying a range of products and services all with the same ethos of high end product quality.
The Barrs Yard Artisans Collective, brings together a number of independent businesses including a deli, wine shop, fashion boutique, gardening clothing brand and art gallery which all now reside alongside Garden Art Plus's own shop and sales yard creating a unique shopping and lifestyle destination just an hour away from London.
Travers Nettleton: "The concept behind The Barrs Yard Artisans Collective was to establish on one easily accessible site a collection of likeminded people who believe in producing the highest quality products and services and who collectively can benefit from each other and appeal to a wide variety of visitors to the yard."
Already proving to be a huge attraction for, both local and visitors from further afield, the collective businesses run a varied number of events each month ranging from wine tastings and cookery demonstrations through to art exhibitions and special sales evenings.
---

Things are starting early this month here at Barrs Yard with the launch of a new book on gardening from Clare Hastings. We will be hosting this event in conjunction with The Hungerford Bookshop it should be both an informative and fun evening to start the month!
Clare Hastings, (daughter of the writer and gardener Anne Scott-James, and sister of historian Sir Max Hastings), shares her gardening life notes with her daughter, Calypso.
Despite being the daughter of a celebrated gardening writer Clare was a latecomer to gardening, daunted by Latin names and nervous around plants. Then she realized she wasn't and never would be a `proper plantsman' and that it didn't matter. Since then she has explored the joys of gardening and now after many years' experience of her own cottage garden, Clare imparts her knowledge to Calypso.
Join us for a memorable evening where Clare and Calypso will share their thoughts about the book and gardening, and read from Gardening Notes from a Late Bloomer (a gorgeous pocket-sized green hardback at £12.99 with drawings by Osbert Lancaster)
Drinks 7:00 in GrapeSmith, talk 7:30 on Thursday 3rd May.
Tickets £7 (includes pre-talk drink). Space is limited so book early!
Call 01488 683480 or pop in the bookshop.
This is followed by a small celebration to mark our first anniversary here at Barrs Yard.


HAPPY BIRTHDAY TO US!
JOIN US FOR A GLASS OR TWO TO
CELEBRATE OUR FIRST BIRTHDAY
FRIDAY MAY 11TH
5PM - 8PM


And as well as all of that……………
WENDY LEWIS FLOWERS
As part of the new look at The Barn, Wendy Lewis has brought her Shepherd's Hut back into commission. Re-positioning the Hut will create an even better display for plants and most importantly will give much needed work space for this year's wedding and party flowers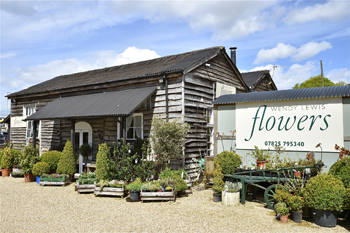 HONESTY

The team at Honesty will be celebrating this month with a Vegetarian week, 14-20th May, and from 20-26th May, British Sandwich Week.  Look out for lots of special treats during these weeks!
The "Cake(s) of the Month" for May are some great sounding gingerbread biscuits with butter glaze – pop in for coffee, teas and cold drinks… there's always something to tempt you at the Deli counter!
CRICKET FINE ART
NETTA CAREY
Cricket Fine Art are delighted to announce the solo exhibition of NETTA CAREY, a collection of paintings titled "WATCH ME BREATHE".
The Exhibition will be held at our London gallery, Cricket Fine Art, ;2 Park Walk, Chelsea, SW10 0AD and will run from the 8th - 20th May.
SHINE - Oil on Board - 112 x 91 cms

POPCORN & THE STRUCTURE OF MAGIC - Oil on Canvas - 112 x 91 cms

JUGGLING II - Oil on Canvas - 76.2 x 76.2 cms

CHLOE LAMB

Also, we know many of you have been waiting for the new works by Chloe Lamb and we are, again, delighted to announce, they are here and on the website. Hurry we have a feeling they will not be around for long!
OUR 1ST YEAR ANNIVERSARY
Friday 11th May 5pm
Finally, we couldn't let the Anniversary of our first year at Barrs Yard slip by without a little knees up! Please do come for a glass or two of bubbly and help us celebrate our 1st year here in Hungerford.
For further information on all the the following and more……………….
Email: info@cricketfinearthungerford.co.uk
Telephone: 01488 641351
Out of Hours: 07778 568367
MARMALADE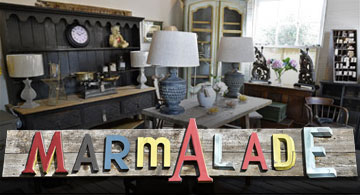 Marmalade who specialise in reclaimed furniture and home accessories stocking carefully selected items from shabby chic to gorgeous vintage and use Autentico's range of stunning chalk paints and products to give forgotten furnishings a new lease of life.
In May, Autentico's full range of paints, both for furniture and home decoration, will be available to purchase from the Barrs Yard outlet. These really are wonderful – lots of vibrant colours and……… great value compared to other Artisan paints.
Following the recent expansion of their sales area there is now even more space for Ruth and Mark to display their range of furniture, including this delightful old pine single bed and mattress - £395.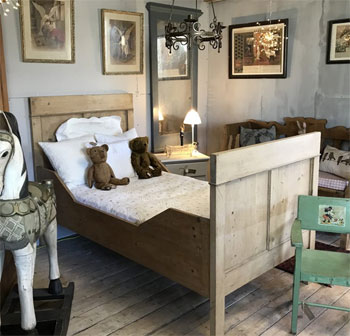 New items are regularly updated on the company's new website - marmaladefurniture.com
JAX JEANS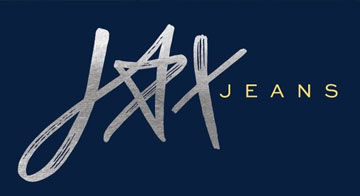 May is an exciting month at JAX Jeans, we have launched our new website www.jaxjeans.co.uk and to celebrate we are giving everyone a chance to win £500 to spend at JAX Jeans. See our Instagram and Facebook posts for details - winner announced 11th May!
We also have the gorgeous 'Rock the Jumpsuit' visiting for a pop up on Thursday 17th May, from the everyday to the evening showstopper, she has it covered. You will find it hard to choose between the ageless vintage retro jumpsuits and the super stylish sequins versions but there is definitely one for everyone! You can even have your jumpsuit embroidered on the day by the incredible Rachel Rousham so come along and see what all the fuss is about.
                                                                                       
And last but obviously not least we are so looking forward to seeing you on Friday 11th May for the Barrs Yard 1st anniversary drinks! See you there!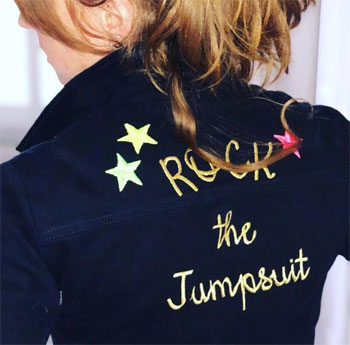 GRAPESMITH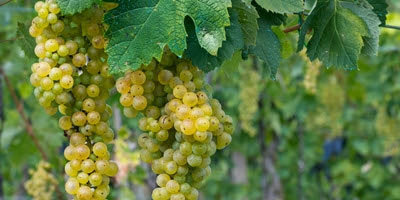 Barnaby at Grapesmith has become increasingly aware that more and more of you are asking for organic, biodynamic and vegan wines; increasingly people want to know exactly what they are eating and where it comes from – so it's no surprise that the same is now applying with wine. Going through the shelves at Grapesmith he found that quite a large percentage already falls into one of the three categories – including Louis Roederer Champagne which has been biodynamic for 5 years.
While it's a growing trend there are some who worry about the quality of organic wines and like everything there are good and bad examples – but not at Grapesmith where you will find top notch wines with a more "natural" wine taste.
Barnaby has now labelled all his organic, biodynamic and vegan wines clearly so it's easier to find what you are looking for…………….
RED – ORGANIC.
The term "organic" refers to wine made from organically-certified grapes, grown without the use of synthetic pesticides, herbicides, fungicides and fertilisers.
GREEN – BIODYNAMIC.
The most natural of the 3 categories and the wines for purists. Biodynamic vineyards are farmed using the most natural methods with minimal intervention. They must be self-sustaining with no external input and minimal waste.
YELLOW – VEGAN.
No animal-based products are used in the farming or wine production, so no animal based fertilisers or pesticides and any fining agents must be earth based rather than the more commonly used egg whites or gelatin.

And last but not least – back by popular demand - Grapesmith's Gin Tasting!
May 24th is the day to come along and meet the producers of some of the best craft gins available – not to be missed!
Contact Barnaby for more information:
barnaby@grapesmith.co.uk
or phone him on: 01488 680933
GARDEN ART
The Chelsea week – 22nd to 26th May - will once again see us in our usual spot on Western Avenue with a great selection of antique items including urns, statues, sundials, sculptures and furniture – do come along and see us on Stand No: WA52.
Meanwhile we've plenty of new stock arriving here at Barrs yard including
This rare set of four 19th century cast iron Medici Urns made by Andrew Handyside at his Brittania Foundry, first made for the Great Exhibition of 1851. Handyside's output ranged from garden ornaments to railway bridges - he even produced lamp posts for the "new" gas street lighting and was one of the first to produce the new standard Post Office letterboxes. These crisply cast urns have lovely detail and have been restored and painted in British Racing Green.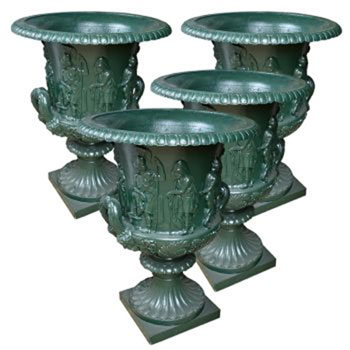 To receive information on these and future events at Barrs Yard join our mailing list
Barrs Yard is open from 9am to 5pm, Monday to Saturday, and 10am – 4pm on Sunday.
Contact Us
Barrs Yard
Barrs Yard, Bath Road, Hungerford, Berkshire, RG17 0HE